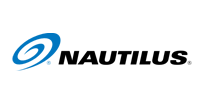 HUMANSPORT THE BEST IN FUNCTIONAL TRAINING
HumanSport is so simple, intuitive and natural that it feels as if it were custom-built for each and every user. Seven cable based machines with dual weight stacks provide a complete range of workouts for total body training. When paired with the provided programming designed by our Master Trainers, HumanSport makes a powerful addition to any facility.
HUMANSPORT FREEDOM TRAINER DUAL STACK
HumanSport Freedom Trainer is a truly versatile machine that offers over 100 unique positions in 9.5 square feet of functional training space.
A STRONGER FIRST IMPRESSION
Proudly made in the USA, the Nautilus Inspiration line delivers a series of must have updates to an outstanding strength circuit. Redesigned with beautiful, modern aesthetics and uniform towers, Nautilus Inspiration makes a powerful first impression.
DIAL ``ONE`` FOR UNPRECEDENTED RESULTS
Nautilus One® equipment combines revolutionary weight stack technology and the most intuitive and user-friendly selection method ever created: a dial. Our unique 4-bar linkage and specialized cam design provides smooth resistance and proper muscle loading through the complete range of motion.

MEET THE NEW SCHWINN
Built by the name you trust and innovated for what's next. We dare you to keep up.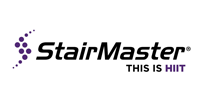 THE HARDEST WORKOUT IN THE GYM JUST GOT HARDER.
THE HARDEST WORKOUT IN THE GYM JUST GOT HARDER.
STAIRMASTER HIGH INTENSITY SOLUTIONS
From the makers of the toughest workouts in the gym, comes a fierce High Intensity Interval Training program that will leave your members hurting for more. HIIT has seen a massive growth in popularity and many fitness experts believe it is here to stay, due largely in part to it's numerous scientifically backed health benefits, shorter time investment, ability to motivate participants through an engaging group environment and option to incorporate group competition. Have your trainers and coaches HIIT certified by our Master Trainers leverage our unique HIIT products to attract members and learn to market your own exciting HIIT program to create a new source of revenue for your facility.
A TOTAL KNOCKOUT
BoxMaster is the latest training tool for boxing specialists and fitness enthusiasts. Designed by professional boxer Rai Fazio, the BoxMaster is great for improving stamina, coordination and cardiovascular health. Its unique design allows members to throw any punch or combination of punches, with the feel of hitting a focus mitt.
AND YOU THOUGHT OUR STAIRS WERE TOUGH!
THE HARDEST WORKOUT IN THE GYM JUST GOT HARDER.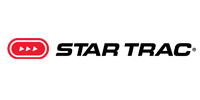 REDEFINED PERFORMANCE: STAR TRAC FREERUNNER
Star Trac FreeRunner has redefined performance and has become the treadmill your members are waiting for. The innovative HexDek offers a cushioned response like you've never felt before, get on one today and experience it for yourself.
NEW OPENHUB EMBEDDED CONSOLE
The re-imagined 19″ Capacitive Touch OpenHub Console adds a premium new look and experience to the already-great Star Trac cardio line. The new embedded console offers a new user interface design, Star Trac 20 HIIT Programming, RunTV and web-based media access for news, entertainment and workout motivation. With standard features like HDMI streaming, Bluetooth connectivity and TV tuner options, this is a display that has something for every user.
A CUSTOM FIT FOR EVERY PATH!
Creating a truly custom feeling cardio experience is no easy task, but that is what the VersaStrider was built for. Using revolutionary MyStride™ technology, this variable stride elliptical allows for a dynamic movement path that fits each user regardless of size, shape or intensity of the workout. Whether you are running at your full stride length or cooling down with a smaller stepping motion, the VersaStrider can adjust to your stride without the use of buttons. Paired with the unparalleled connectivity and customization of OpenHub cardio consoles, the VersaStrider is one machine that truly feels like a custom fit for every user.

FFITTECH TREADMILL RUN T100
FFITTECH - Treadmill POWER and Goflo Training
FFITTECH CHIN DIP STATION
FFITTECH Four Stations Gym